COMMITTED TO SAVING LIVES
THROUGH SUPERIOR TRAINING
At XSA International, we don't just teach you a narrow set of shooting skills – we want you to develop a robust survival mindset that equips you to face any number of real-world threats.
Firearms Training Learn the basic KNOWLEDGE, SKILLS and ATTITUDE necessary for handling your firearms safely and effectively Why We Are The Best At XSA International, we always train to the highest level and tend to the lowest common factor. If you feel like your training has left you behind, come and see the difference our Integrated Firearms Instruction can make for you! Learn safety, fundamentals of marksmanship and so much more from professional and certified firearms instructors. Our courses are taught by military and law enforcement…
EMERGENCY MEDICALTRAINING Why We Are The Best The Emergency Life Saver course is a two-day program that is built from the ground up by former Military, Law Enforcement and EMS Medical providers – all subject matter experts who have spent years perfecting their trade. Our course is designed for EVERYONE. Whether you are an experienced medical provider, or someone with absolutely no prior knowledge on emergency medicine – This course is for you. Tactical Combat Casualty Care, CPR/AED/First Aid, Mass Casualty and…
SURVIVAL TRAINING Survival is broken loosely into 5 categories of needs: 1. food 2. fire 3. water 4. shelter 5. signal for rescue Our goal is to teach you the skillsets you need to save lives under the stress of real-life scenarios. XSA SurvivalBackpacking Trip $ 500 Wilderness training Remote first aid training Professional certificate INQUIRE Popular QUICK VIDEO SERIES: SURVIVAL CRAFT
COMMITTED TO SAVING LIVES
THROUGH SUPERIOR TRAINING
At XSA International, we're not interested in teaching you a narrow set of shooting skills – we want you to develop a robust survival mindset that equips you to face any number of real-world threats.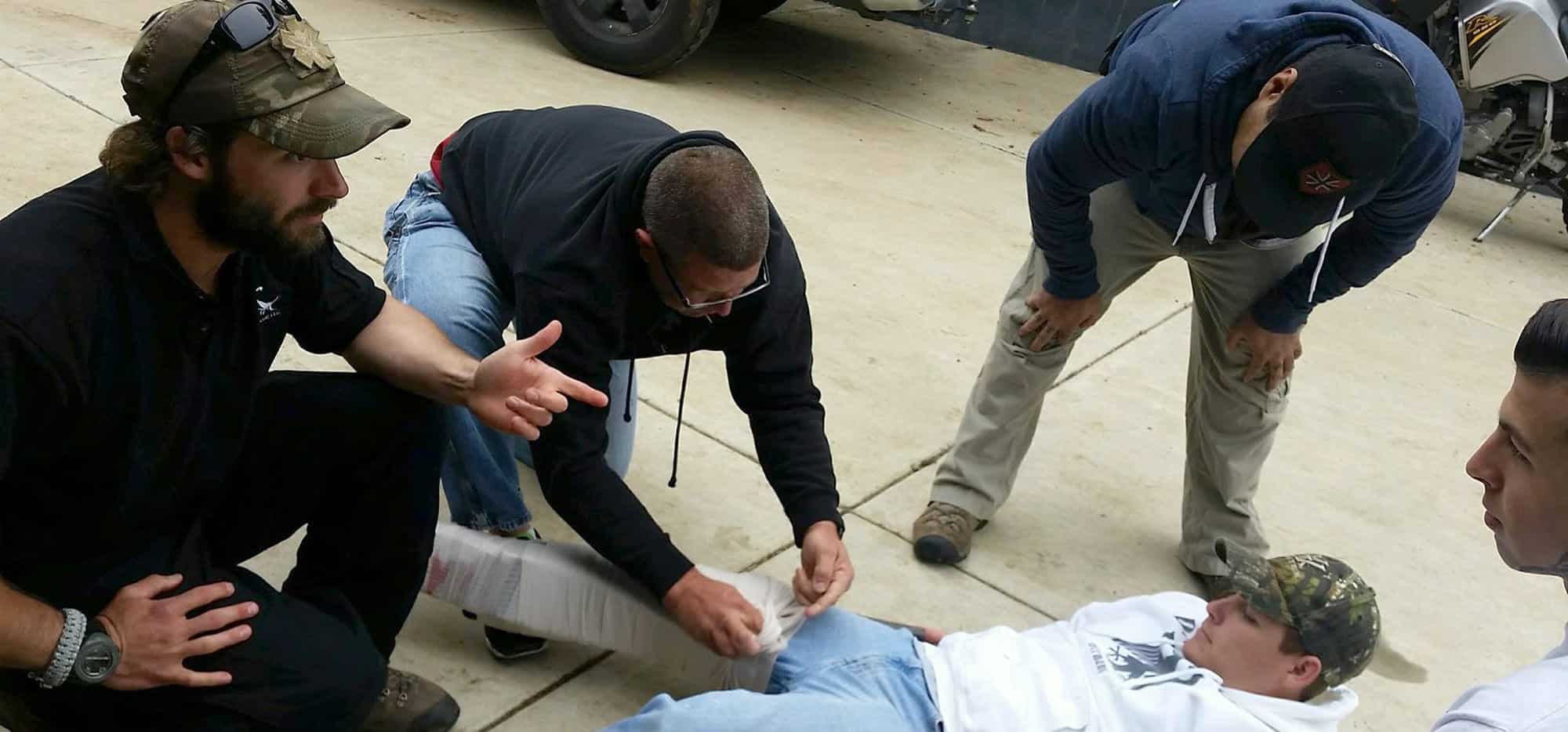 ``We are what we repeatedly do.
Excellence, then,
is not an act,
but a habit.``
ONE CANNOT MEET THE CHALLENGES OF ADVERSITY WITHOUT PREPARING FOR IT FIRST.
Let XSA show you how.
We're not satisfied to simply touch on subjects in our classes – we dive in deeply. This is especially true in our Emergency Life Saver course, where we integrate a wide variety of tools, techniques and learning resources to make sure you retain and apply your knowledge out in the real world.
Our goal is for you to leave every class we teach feeling EMPOWERED and INSPIRED.
My name is Leia Wallace, I first took the tactical combat casualty care (T.C.C.C.) class back in March of 2018.
In addition to that class, I also took the advanced delayed medical class on June 9th.
I took these classes, and intend to take more because I want to be able to respond to an emergency with more than just a cell phone. I have grown up shooting guns and taking self defense classes and recognize that anything can go wrong, even on a casual range day.
Having the knowledge of how to pack wounds, apply tourniquets, seal up chest wounds, establish airways, etc. is truly priceless. Aside from being around guns fairly often, this training can be applied to a lot of various situations like car accidents, work related injuries, animal attacks, etc. that's why I recommend this type of training to everybody, not just people who are around guns.
Many people say when talking about why they carry guns for self defense is that when seconds count, the police are often minutes away. When it comes to emergency trauma care the same could be said about paramedics.
If you value your life and the lives of those around you, take this class and learn the skills needed to stop the bleeding, and start the breathing. It could mean the difference between life and death.
I signed up for the Mass Casualty Preparedness class not really ever thinking I would use the skills I learned, more so because I don't feel okay with knowing I could help if a situation were to arise but I was unable to due to lack of knowledge. I hope to never be in a scenario where I need to use the skills, but I feel better knowing I have them in my repertoire.
Chris is as knowledgeable and easy to follow as you could ever hope for in an instructor. I have recommended this class to so many of my friends and I would highly encourage everyone to sign up.
I'd like to express my gratitude for Chris Stoehner with XSA International. Last year I took his course on Traumatic First Aid. I was blown away by all the knowledge and skills I took away from the two-day class. I never dreamed I could learn so much and with a technique that has stayed with me. I immediately stocked my IFAK (Individual First Aid Kit). I take it with me everywhere. So far, thankfully,  I've only needed to use it once, on my grand dog, no less! We were out camping and another dog bit the end of his tail off. Blood was flying!!  I grabbed my IFAK and went to work!  After applying gauze pads with pressure to staunch the bleeding I was able to trim the hair with my scissors and clean the wound. I was then able to bandage the tail to keep it clean until he was able to get to the vet. Happy to say he made a complete recovery!!
I'm so thankful to Chris for putting together such a valuable course that has resulted in me feeling confident that if an emergency should arise I'll be prepared to deal with it.
Thanks again Chris and Jennifer for all your hard work training us regular folk!
What are you waiting for?
Fill out this form and an XSA representative will contact you to answer all of your questions.