COMMITTED TO SAVING LIVES
THROUGH SUPERIOR TRAINING
At XSA International, we don't just teach you a narrow set of shooting skills – we want you to develop a robust survival mindset that equips you to face any number of real-world threats.
Learn the basic knowledge, skills and attitude necessary for handling your firearms safely and effectively.
Survival is broken loosely into 5 categories of needs: food, fire, water, shelter, and signal for rescue. Our goal is to teach you the skillsets you need to save lives under the stress of a real-life scenarios.
Tactical Combat Casualty Care, CPR/AED/First Aid, Mass Casualty and so much more! Come learn life saving skills in a fun and safe environment with expert instructors that will prepare you for success!
478338 U.S. 95 Ponderay, ID 83852
478338 U.S. 95 Ponderay, ID 83852
478338 U.S. 95 Ponderay, ID 83852
478338 U.S. 95 Ponderay, ID 83852
No event found!
At XSA International, we're not interested in teaching you a narrow set of shooting skills – we want you to develop a robust survival mindset that equips you to face any number of real-world threats.
478338 U.S. 95 Ponderay, ID 83852
No event found!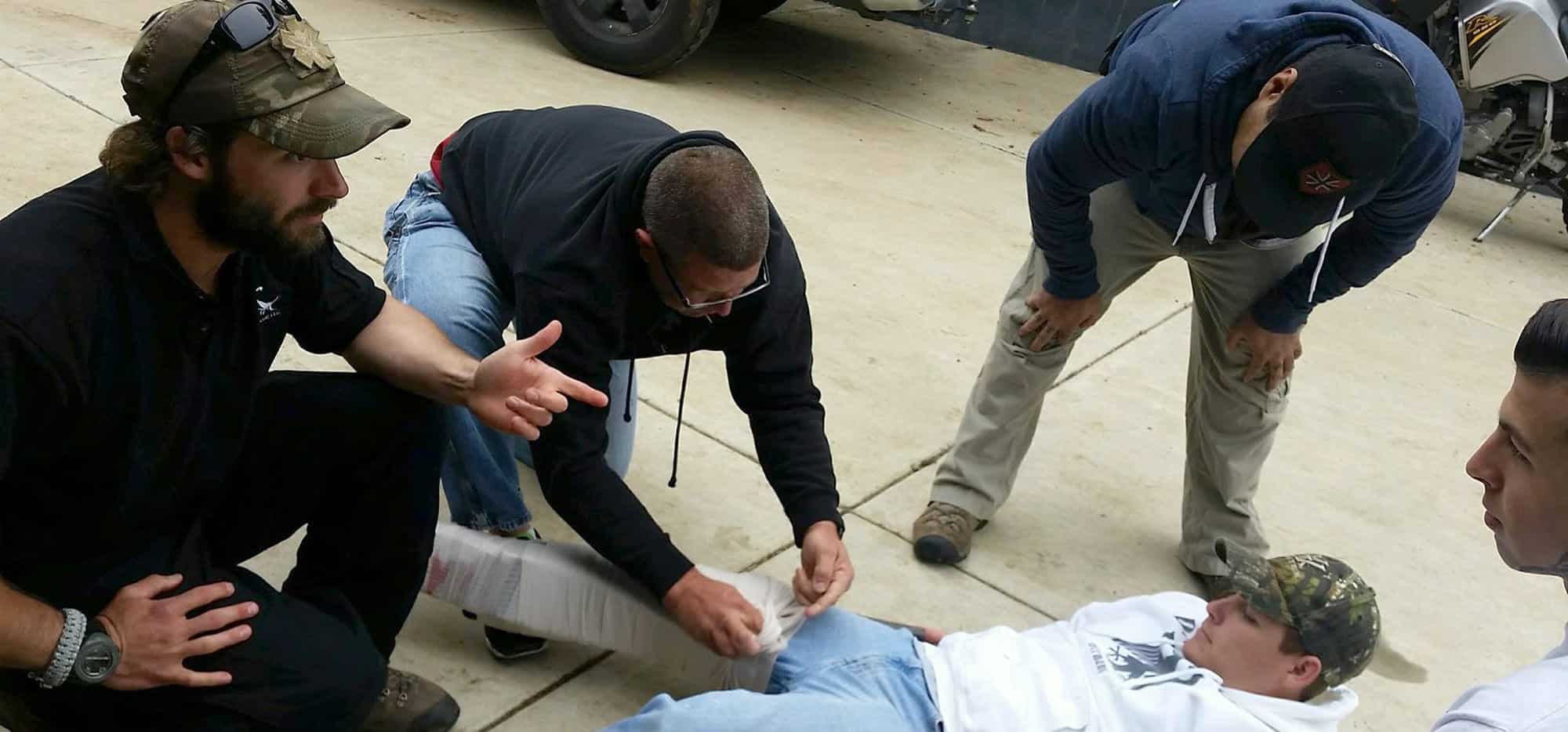 ``We are what we repeatedly do.
Excellence, then,
is not an act,
but a habit.``
ONE CANNOT MEET THE CHALLENGES OF ADVERSITY WITHOUT PREPARING FOR IT FIRST.
Let XSA show you how.
We're not satisfied to simply touch on subjects in our classes – we dive in deeply. This is especially true in our Emergency Life Saver course, where we integrate a wide variety of tools, techniques and learning resources to make sure you retain and apply your knowledge out in the real world.
Our goal is for you to leave every class we teach feeling EMPOWERED and INSPIRED.
We are constantly surrounded by danger and hazards in our day to day life, rather you're outdoors hiking, camping, at work, or even just on your way to the local supermarket there is always potential for accidents to happen.
By attending the XSA ELS courses I have acquired the knowledge and skillset to confidently treat everything from a baby choking, car accidents and all the way to life threating gunshot and blast wounds and just about everything in-between that you can encounter in your every day life.
The content of this course is put together extremely well and is very easy to obtain, whether you have prior medical experience or not.
I attended this class with little to no experience at all and at the end of the 2-day ELS class I walked away with the confidence and understanding of how to potential save a loved one's life and even my own.
I have attended multiple 2-day ELS courses and an Advanced delayed care medical course in the past 2 years. It was very beneficial for me attending the course twice because there is a lot covered in the 2 days and although you walk away with a ton of knowledge and confidence to save someone's life, the second time through it I was able to pick up on some things that at first, I didn't write down or I simply just forgot.
After my second course I have become extremely confident in the ability to handle life threatening trauma in a dire situation. The live scenarios on the 2nd day of the 2-day class are extremely helpful and gives you the chance to really put everything you've learned to the test!
In my opinion you can't afford not to take this class, the knowledge and skills to be able to save a life is priceless.
I have attended several classes from the XSA LLC package of Tactical and Emergency medicine. I cannot recommend Chris' programs enough. This goes beyond the personal endorsement of quality, since those courses I have unfortunately had the occasion to employ my skills in both the civilian world as well as in my role as an on the ground security provider in hostile environments.
During high stress, fatal incidents, I have successfully and professionally employed my skills. My work has taken me to some of the most dangerous conflict zones on earth and my confidence has been measurably increased holding the skill sets I learned from XSA. Numerous clients have received abridged emergency medicine training (based on the XSA curriculum) during their Hostile Environment Awareness Training (HEAT Course), and a number of these clients have in turn reported that these skills both gave them confidence and came in handy in critical moments.
It doesn't matter if you are a law enforcement officer, security provider, first responder, or civilian, you NEED to take an XSA course if you are serious about personal or group safety. When the rubber meets the road, this training holds up.
Just a few weeks after taking the Mass Casualty Training course with XSA International, I happened to become a first responder in real, actual life. Let me tell you how the adrenaline sets in, and how immediately you scramble in your mind, 'what do I do?' This is when every second counts. The training that I took with Chris and Jennifer is the sole reason I was able to act fast and respond to the situation.
I plan to continue my education with XSA International and I strongly recommend their programs to anyone who strives to be proactive, who understands that knowledge is power, and who wants to be prepared when unexpected events become a reality.
What are you waiting for?
Fill out this form and an XSA representative will contact you to answer all of your questions.