COMMITTED TO SAVING LIVES
THROUGH SUPERIOR TRAINING
At XSA International, we don't just teach you a narrow set of shooting skills – we want you to develop a robust survival mindset that equips you to face any number of real-world threats.
Learn the basic knowledge, skills and attitude necessary for handling your firearms safely and effectively.
Survival is broken loosely into 5 categories of needs: food, fire, water, shelter, and signal for rescue. Our goal is to teach you the skillsets you need to save lives under the stress of a real-life scenarios.
Tactical Combat Casualty Care, CPR/AED/First Aid, Mass Casualty and so much more! Come learn life saving skills in a fun and safe environment with expert instructors that will prepare you for success!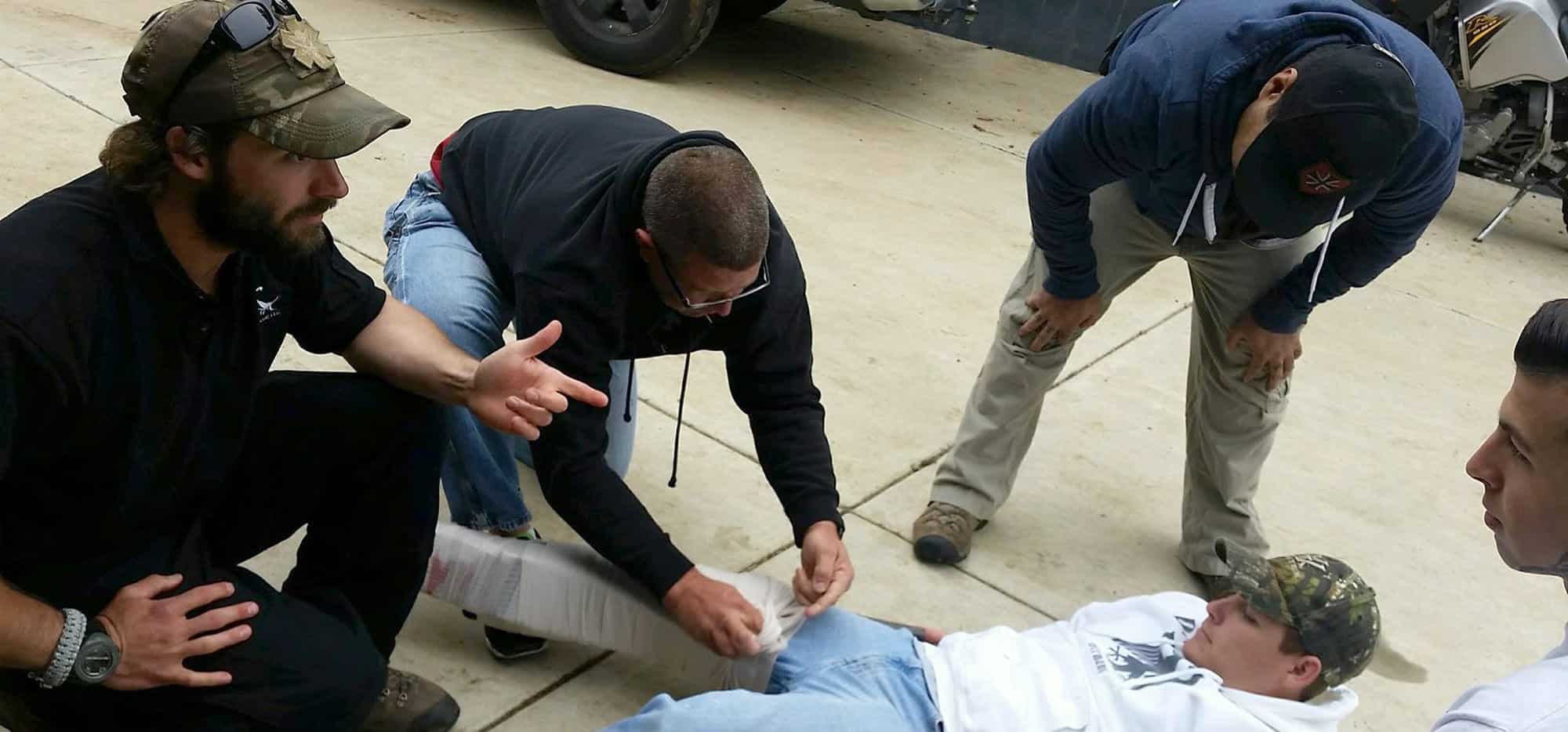 ``We are what we repeatedly do.
Excellence, then,
is not an act,
but a habit.``
ONE CANNOT MEET THE CHALLENGES OF ADVERSITY WITHOUT PREPARING FOR IT FIRST.
Let XSA show you how.
We're not satisfied to simply touch on subjects in our classes – we dive in deeply. This is especially true in our Emergency Life Saver course, where we integrate a wide variety of tools, techniques and learning resources to make sure you retain and apply your knowledge out in the real world.
Our goal is for you to leave every class we teach feeling EMPOWERED and INSPIRED.
I was introduced to the Emergency Lifesaver course through a friend whom I take defensive firearms courses with. We're both avid shooters and though I had little interest in the medical field, he convinced me to take a TCCC course with XSA. At the end of the two-day course I was in disbelief at how I had added to my toolbox of knowledge.
I have since taken the ELS course multiple times and continued to the Advanced Delayed Field Care course. These skills go far beyond the range or firearms, I feel more confident at work, in pubic places, and knowing I have the skills to help my family or friends should anything happen. Chris is an excellent instructor and I will continue to retake the program to stay fresh and current in an ever changing world.
Not many companies offer Emergency Life Saver/TCCC courses to the general public, let alone at a remarkable price point, however XSA is a great exception. Their courses lack nothing, and will keep you coming back for more.
I myself have attended over 6 courses in the last 4 years, each time refreshing my knowledge, testing my skills, and constantly learning new things. The scenario portions of the courses are nitty gritty and you will experience a thrilling adrenalin dump every time. The knowledge and skills gained through the XSA courses are not just for the First Responders, as responsible civilians ARE the first responders in most incidents. Get yourself a quality education, spend your money wisely, and don't hesitate to sign up for any XSA courses, you will not regret it!
I have attended several classes from the XSA LLC package of Tactical and Emergency medicine. I cannot recommend Chris' programs enough. This goes beyond the personal endorsement of quality, since those courses I have unfortunately had the occasion to employ my skills in both the civilian world as well as in my role as an on the ground security provider in hostile environments.
During high stress, fatal incidents, I have successfully and professionally employed my skills. My work has taken me to some of the most dangerous conflict zones on earth and my confidence has been measurably increased holding the skill sets I learned from XSA. Numerous clients have received abridged emergency medicine training (based on the XSA curriculum) during their Hostile Environment Awareness Training (HEAT Course), and a number of these clients have in turn reported that these skills both gave them confidence and came in handy in critical moments.
It doesn't matter if you are a law enforcement officer, security provider, first responder, or civilian, you NEED to take an XSA course if you are serious about personal or group safety. When the rubber meets the road, this training holds up.
What are you waiting for?
Fill out this form and an XSA representative will contact you to answer all of your questions.